Signs That You Need Concrete Lifting
Concrete repair may be on the horizon for your Ohio home. Learn the problem signs for damaged concrete and see how easy repair actually is.
Schedule Free Inspection
For many homeowners, it's not hard to spot concrete damage over the years. However, many homeowners make the understandable mistake of waiting too long to invest in concrete lifting. However, these issues will only worsen with time because they are caused by weather and soil in your Columbus home.
Soil with silt and clay properties is the norm in the state of Ohio. Silt and clay soil are known for expanding as it soaks up water, which can inflict pressure on your concrete causing it to crack and shift.
Ohio receives 40 inches of rain per year on average. This is slightly above the national average of 38 inches—and all that rain can have adverse effects on your concrete. Not only will the rain force the soil to expand, but it can also wash it away, leaving air pockets that inflict damage upon your concrete.
Here, we'll review concrete problem signs you can look out for, and how you can stop the damage before it progresses.
Check Your Concrete For These Problem Signs
Sunken, Uneven Concrete
Feel a dip in your step when walking on your patio or driveway? You might even notice a slope as you drive into your Columbus or Cincinnati driveway. This is a sign that you need concrete repair, as problems will only worsen over time as the weather continues to affect your concrete. Erosion and soil washout can occur when weaker soil is combined with precipitation. After soil washout, voids form beneath your concrete, causing them to sink.
Concrete Cracks
If you're noticing anything from hairline cracks to large fissures in your concrete, it's time for concrete repair. While this may seem obvious, many homeowners choose to put off concrete lifting. However, as time passes, these cracks can worsen, causing more costly repairs in the future. That's why monitoring the condition of your concrete and repairing any cracks and damage before the concrete is too far gone is important.
Wasps and Hornets
When you have concrete cracks or gaps in your concrete, it's possible for hornets and wasps to nest inside of the dark, damp space. Concrete can provide great protection for these pests as they build their nest. If you're noticing an uptick in these stinging bugs, the source might be your damaged concrete slabs in your yard.
Foundation Damage
If you're experiencing settling or cracks in your home, it could be a sign that your concrete will incur damage next. Foundation problems and concrete both stem from similar causes, so if you experience one, you're likely to experience the other.
If you're noticing cracks in your concrete driveway, sidewalk, or pool deck, you may want to check in on your foundation as well.
What is Concrete Lifting?
Concrete lifting is the process of raising a damaged or broken piece of concrete to its original position. Repair experts can lift your concrete using various methods, but polyurethane foam injections are by far the most efficient and long-lasting.
PolyRenewal™
PolyRenewal™ is Ohio Basement Authority's concrete lifting foam that can be installed and ready to walk on within 15 minutes. Service technicians begin by drilling penny-sized holes in your concrete that are plugged up after installation. They use those entry points to inject polyurethane foam, which fills in the voids beneath your concrete.
PolyRenewal™ is extremely lightweight compared to other concrete lifting solutions. That's why you can count on foam injections to last a long time. PolyRenewal™ works as a support system to stabilize your concrete and the underlying soil and will not weigh it down over time. It will also cure within 15 minutes, so you can walk on your improved concrete driveway, sidewalk, or patio right away.
View More Concrete Lifting Solutions
Achieve lasting sidewalk stability and safety with Ohio Basement Authority's SettleStop™ PolyRenewal™ concrete lifting system.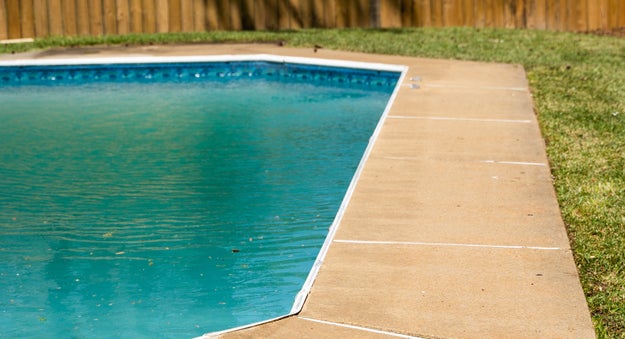 Experience unparalleled concrete pool deck repair with Ohio Basement Authority's innovative PolyRenewal™ concrete lifting system.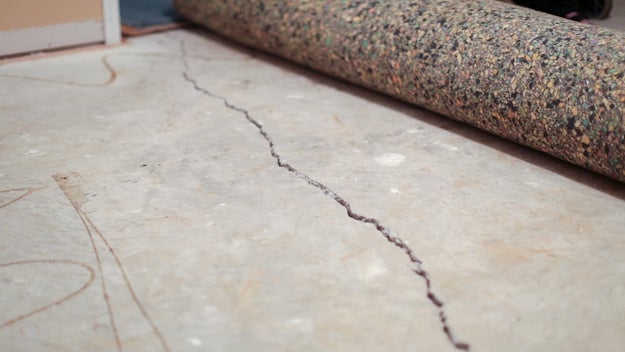 Professional concrete floor repair by Ohio Basement Authority: long-lasting solutions with SettleStop™ PolyRenewal™ technology.
Ohio Basement Authority is Your Concrete Lifting Expert
We understand how much of a hassle repairing your concrete can be. That's why we want to make it easy for you every step of the way. Our certified field inspectors will survey your entire home for free to find the true cause of your concrete problems. Then we'll offer you a no-obligation quote so you can feel confident in your decision to go with us.
For reliable concrete lifting, choose the authority in basement, crawl space, foundation, and concrete repair. We are proud to serve homeowners in Columbus, Cincinnati, Dayton, Lima, and surrounding areas. Get started today!
Publish Date:
Last Modified Date: