Basement Mold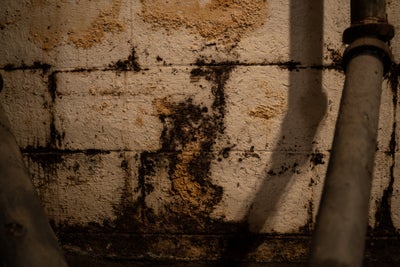 Basement mold is an all-too-common issue that many homeowners often overlook. However, this mold has detrimental effects, impacting your health and compromising the structural integrity of your home.
At Ohio Basement Authority, we understand the hazards of basement mold and provide customized solutions to detect and prevent mold for healthier homes. With our expertise in basement waterproofing and moisture management, we offer comprehensive solutions that work.
This page explains how mold forms and thrives, why it's dangerous, and how professional water management tools help prevent it.
What Is Basement Mold? 
Basement mold is a fungus that thrives in damp, dark environments. It feeds on organic materials like wood, cardboard, and even certain types of insulation.
Mold can appear fuzzy or filmy and grow in various colors like black, brown, green, white, or gray. It can also emit unpleasant, musty smells.
The most common basement molds are:
Alternaria
Cladosporium
Aspergillus
Penicillium
While some mold species are non-toxic, others, like black mold, can pose serious health risks, including worsening asthma and allergy symptoms.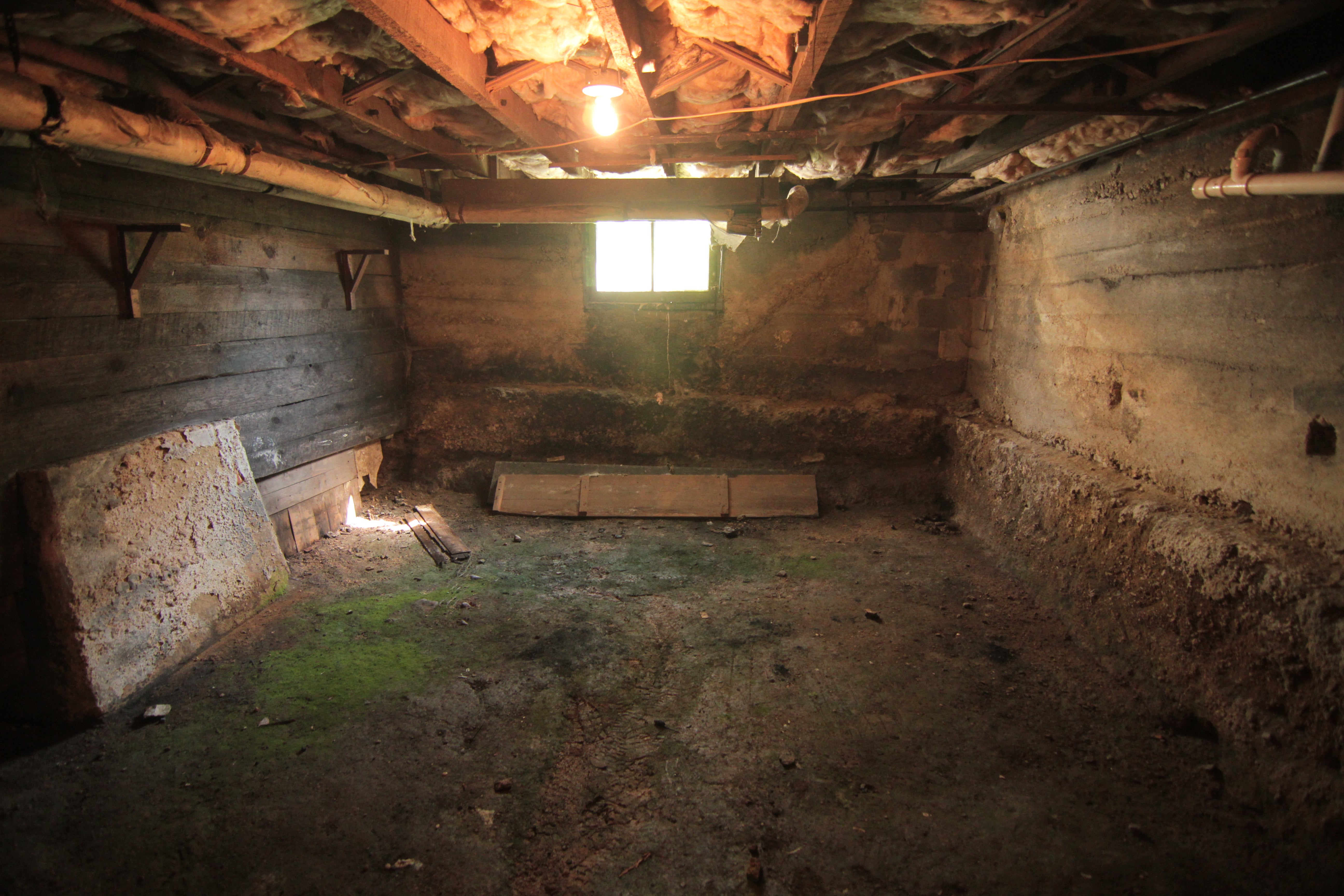 The presence of mold also indicates a higher level of moisture, which can damage your basement's structural elements over time.
Proper identification and treatment are crucial, as DIY solutions often overlook the root of the problem, leading to recurring mold issues.
What Causes Basement Mold? 
Mold in your basement is primarily a symptom of a moisture problem.
Three factors contribute to mold growth:
Food (organic material)
Water
Air (humidity)
Several factors contribute to creating the optimal conditions that cause mold growth in basements, including:
Poor ventilation
Leaks and condensation
Structural issues (wall cracks and floor cracks)
Flooding due to heavy rain or plumbing leaks
High relative humidity above 55%
Additionally, everyday activities like washing clothes or cooking can increase the humidity level in the air, contributing to the problem.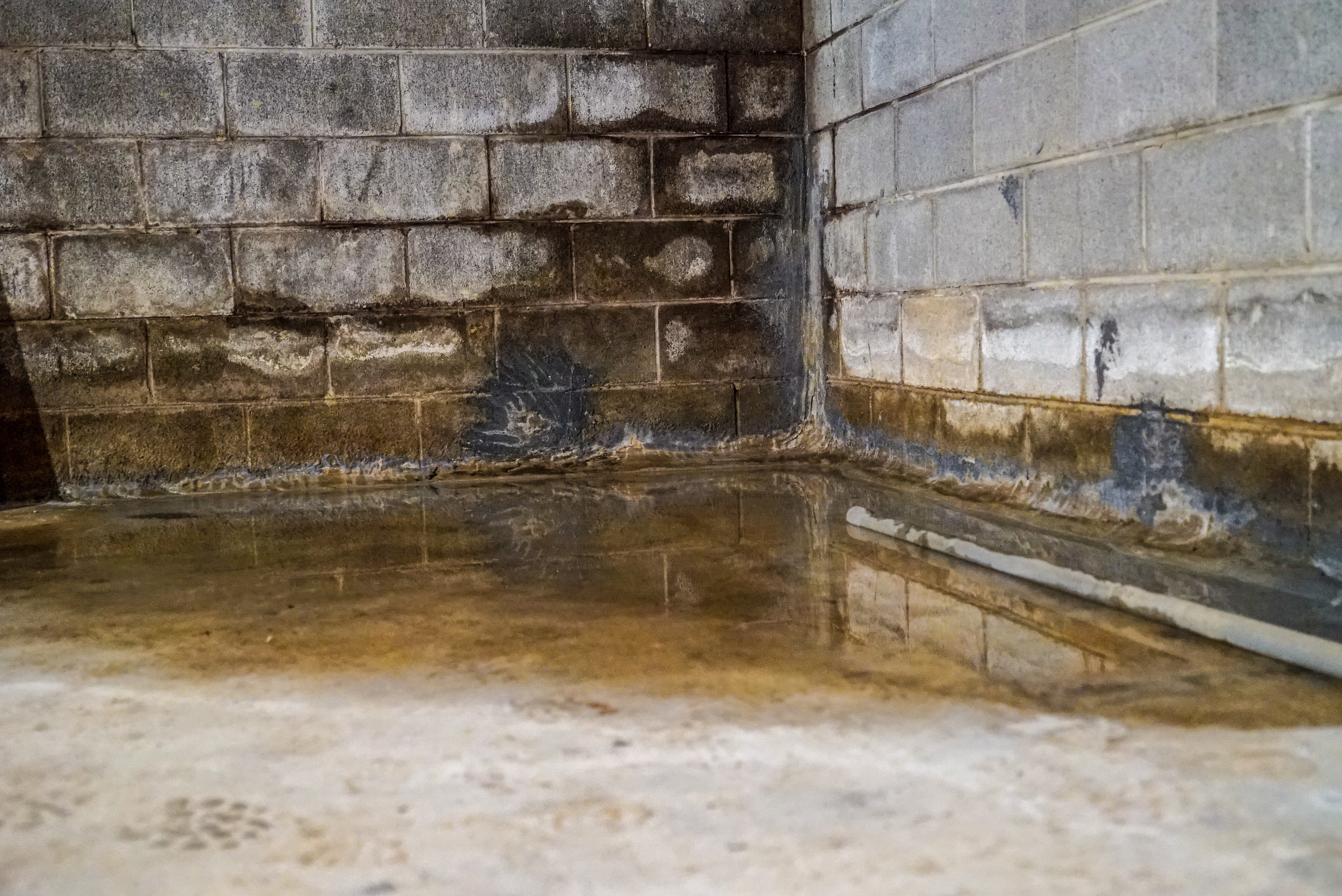 Can You Fix Basement Mold? 
Yes, basement mold can be rectified, but it involves a whole-home solution.
Simply cleaning the moldy area with bleach and other chemicals won't address the root cause of the problem. Experimenting with DIY methods often worsens the problem and can pose a health risk.
If you have mold in your basement, contact a mold remediation specialist.
To ensure the mold doesn't return, you must manage water and moisture throughout your home, starting with comprehensive, professional basement waterproofing solutions.
How to Fix Basement Mold: The Ohio Basement Authority Approach 
As mentioned, the best way to start your basement mold eradication journey is with professional mold removal, followed by addressing moisture management.
Here's how Ohio Basement Authority helps: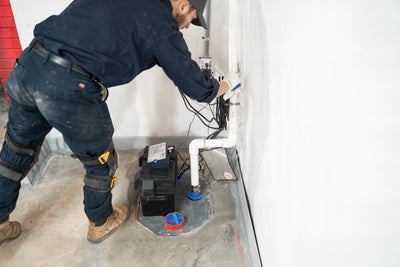 Thorough Inspections: Our experts evaluate your home, pinpoint the root cause of the mold, and recommend customized repair solutions.
Sealing Cracks and Gaps: If water intrusion is traced back to cracks in walls or floors, we seal these fissures and apply appropriate basement repair or foundation repair solutions.
Install Interior Drainage: Our innovative interior perimeter basement drainage system collects leaking water from the walls, floor, and cove joint.
Connect Drains to a Sump Pump: A powerful sump pump placed in the lowest point of the basement actively removes water collected by the perimeter drains.
Control Vapor Intrusion: Our thick and durable wall vapor barrier prevents moisture seepage.
Dehumidify the Space: An energy-efficient dehumidifier ensures relative humidity levels remain below 55%, crucial for mold prevention and better air quality.
Ongoing Maintenance: Our solutions are not to "set it and forget it." We care about your home's health and offer annual service and maintenance plans to ensure our repairs continue functioning at the highest level to keep your home safe.
At Ohio Basement Authority, we offer our proprietary line of products designed to address each of these steps. Unlike generic solutions, our products are personalized to your needs, ensuring superior, long-lasting results.
Why Address Basement Mold Now 
It's crucial to mitigate basement mold issues quickly before they worsen. Here's why:
Quick Growth and Spread: Mold spores multiply exponentially in 24-48 hours when exposed to moisture.
Health Problems: Prolonged exposure and delayed treatment can worsen health issues like asthma and allergies.
Structural Damage: Ongoing moisture and mold damage reduce the structural integrity of wood framing over time.
Unpleasant Smells: Musty odors from mold are difficult to eliminate.
Diminished Home Value: Mold infestation decreases the real estate value of property.
To fully resolve these problems, you need Ohio Basement Authority and our proprietary solutions. Our products are developed with your health and home in mind, offering benefits that surpass those of off-the-shelf solutions.
Contact Ohio Basement Authority for Reliable Basement Moisture Solutions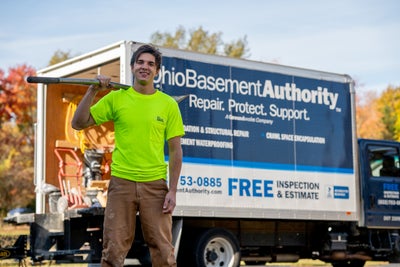 Mold is a serious issue that shouldn't be ignored. Don't leave your home's health to chance. Contact Ohio Basement Authority today to address moisture and mold issues once and for all.
Ohio Basement Authority's certified technicians can inspect your basement, identify the moisture source, and recommend an effective plan to permanently prevent mold's return. With nearly 15 years of experience, we are the trusted experts in Central and Southern Ohio for comprehensive basement waterproofing. Contact us today to schedule your free, no-obligation basement inspection.
FAQs
Look for increased humidity, musty odors, and discolored walls. Basement mold can appear fuzzy, spotty, or filmy and comes in various colors. It often grows on damp surfaces like walls, wood, and insulation. If you are unsure if your basement has mold or moisture problems, contact Ohio Basement Authority for a free inspection and basement waterproofing estimate.
Certain types of mold, like black mold, release toxins that can worsen or lead to respiratory issues, allergic reactions, and flu-like symptoms when inhaled. Prolonged exposure can worsen chronic illnesses, such as asthma. Address the source of moisture problems with effective basement waterproofing to prevent the recurrence of mold. Contact Ohio Basement Authority today for a free inspection.
DIY solutions often address only surface issues, neglecting underlying moisture problems. Enlist the help of a mold remediation specialist immediately. Contact Ohio Basement Authority for a free inspection and comprehensive moisture management fix.
Publish Date:
Last Modified Date:
Explore more problem signs