Humidity in Basement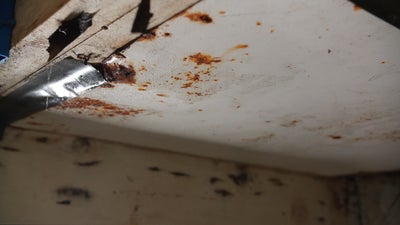 It's not unusual for your basement to feel damp, almost like you're walking into a sauna. However, this is neither a normal nor a healthy condition for your home.
While some humidity is expected, excess basement moisture creates an optimal environment for mold growth, pest infestations, structural damage, and other hazards. These are red flags, signaling problems that require immediate attention.
As basement waterproofing and humidity control specialists, Ohio Basement Authority has proven solutions and expertise to permanently eliminate unwanted moisture and humidity in basements.
Allow this page to guide you through the common basement humidity issues and how professionals address them so you can make an informed decision for your home.
What Is Basement Humidity?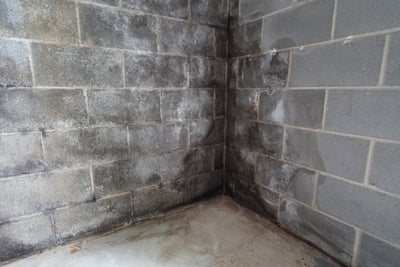 Humidity refers to the amount of water vapor present in the air. Relative humidity specifically measures the amount of moisture in the air compared to the maximum amount present at a given temperature.
Basement humidity becomes a problem when relative humidity levels exceed 55-60% for extended periods. This provides optimal conditions for issues like: 
Ignoring humidity can lead to adverse effects that impact your home's safety and your family's health. Addressing basement humidity requires understanding the root causes and implementing solutions to control moisture sources.
What Causes Basement Humidity?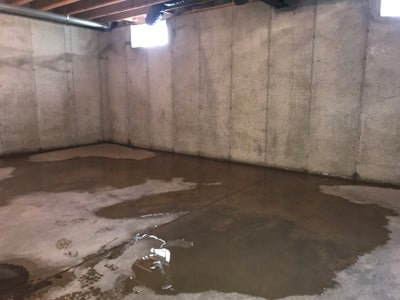 Several factors contribute to humidity and dampness in basements, including:
Addressing these issues at the source is crucial for effective humidity control.
Can You Fix Basement Humidity? 
Absolutely, basement humidity can be permanently fixed with the right waterproofing solutions. Complete elimination of excess moisture requires treating the root causes. Quick fixes like store-bought dehumidifiers and moisture absorbers temporarily reduce humidity and cannot repair the underlying problems.
We recommend our comprehensive basement waterproofing system to completely waterproof and stabilize your home. These solutions create a cleaner, healthier, and more usable basement environment.
How to Fix Humidity in Your Basement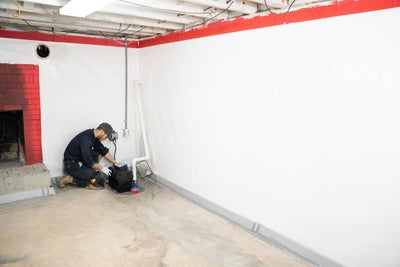 Effectively controlling basement humidity involves these key steps:
Ohio Basement Authority offers a proprietary line of products, each personalized to solve your unique problems, making our solutions far more effective than those you'll find at a big box store. These solutions are protected by comprehensive, long-term, transferrable, nationally backed warranties.
Why Address Humidity in Your Basement Now 
It's vital to address basement humidity sooner rather than later due to the following:
By partnering with our basement waterproofing specialists, you can finally maintain a dry, comfortable, and usable basement space. Our specialized, proprietary solutions are designed to provide permanent relief from basement humidity.
Contact Ohio Basement Authority for Reliable Basement Waterproofing Solutions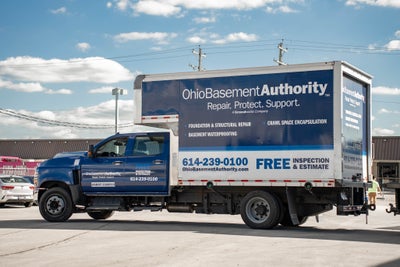 Don't disregard elevated humidity levels in your basement. Ensure your home remains dry with quality solutions from professionals like Ohio Basement Authority.
We have been Central and Southern Ohio's trusted basement waterproofing partner for 15 years. Homeowners know they can rely on our customer care, expertise, and unique products. Experience the excellence for yourself. Contact us today to book your free inspection and estimate.
FAQs
Ideal basement humidity levels are between 40-50%. Levels above 60% can lead to moisture issues. Contact Ohio Basement Authority for help maintaining your basement's humidity levels with reliable, professional basement waterproofing solutions.
While standard dehumidifiers might provide temporary relief, they are generally not equipped to handle larger rooms like basements. Ohio Basement Authority's specialized, powerful, yet energy-efficient dehumidifiers offer a more permanent solution. Contact us today to learn more or book a free inspection and estimate.
Results can be seen immediately after installing our comprehensive basement waterproofing system. Contact Ohio Basement Authority for a free inspection to learn more about our solutions and determine the best plan for your basement.
Publish Date:
Last Modified Date:
Explore more problem signs