Channel Anchors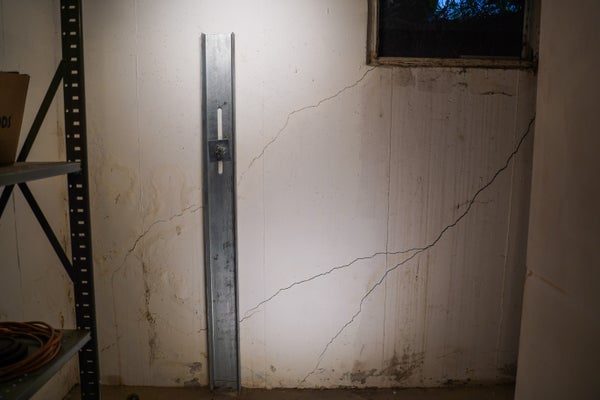 Channel anchors provide a permanent solution to stabilize and repair bowing or tilting foundation walls. 
Ohio Basement Authority has been one of the nation's leading basement repair companies for nearly 25 years. That level of experience means we know that when your basement walls are shearing, you need custom-designed channel anchors to stop it.
These high-quality support systems halt foundation damage, eliminating the need for full foundation replacement. Our team of experts takes care of the entire process, from inspection to customized installation, leaving you with the peace of mind that comes with a restored foundation.
What Are Channel Anchors? 
Channel anchors are a type of wall anchor used to stabilize and repair sheering basement walls. The system includes steel earth anchors driven into the ground outside the foundation. These anchors are then connected to steel channel brackets mounted to your basement wall's interior using threaded anchor rods.
Every channel spans vertically from the floor to the ceiling and is securely bolted to the floor to ensure optimal bracing strength. The system counteracts soil pressure by locking the wall anchors into stable soil to stop inward wall movement. Channel anchors also allow for the slow and controlled adjustment of walls over time.
5 Signs You Need Channel Anchors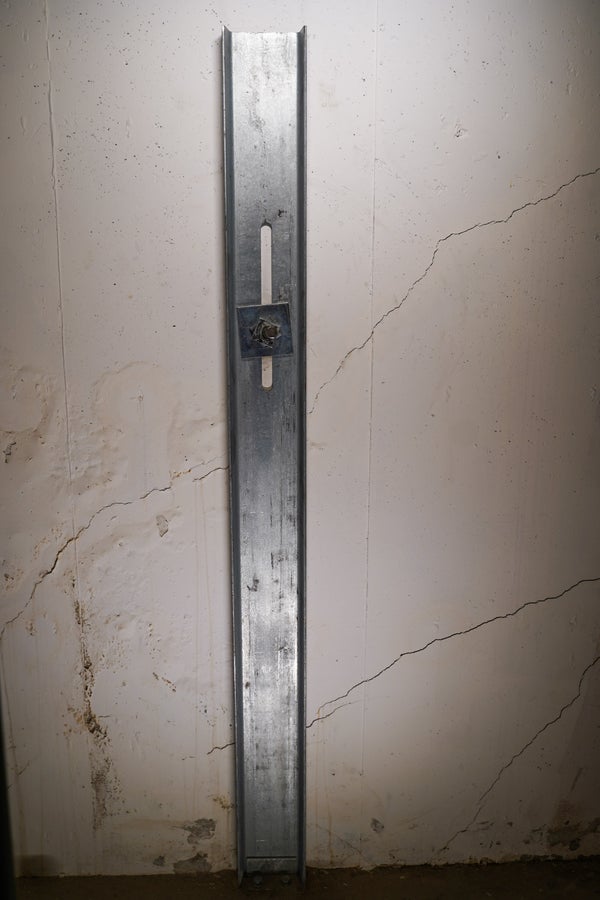 Channel anchors are an effective solution if you observe any of the following indications of foundation wall failure:
Walls that are shearing inwards at the top or bottom.
Cracks in basement walls, particularly large horizontal or stair-step cracks. 
Channel anchors address the underlying source of structural damage by preventing soil pressure and stabilizing your foundation.
Is a Channel Anchor System Necessary? 
It's important to address bowing walls promptly, as neglecting the problem worsens them over time. This deterioration is caused by soil pressure and moisture infiltration that often results in water damage, mold growth, and expensive structural repairs. In extreme cases, severely compromised walls are at risk of collapsing.
We offer channel anchors as a permanent solution for reinforcing walls against soil pressure. Channel anchors and our comprehensive basement waterproofing systems provide complete moisture protection. Early intervention for foundation issues saves money by preventing costly repairs in the future.
What Are the Benefits of Channel Anchors?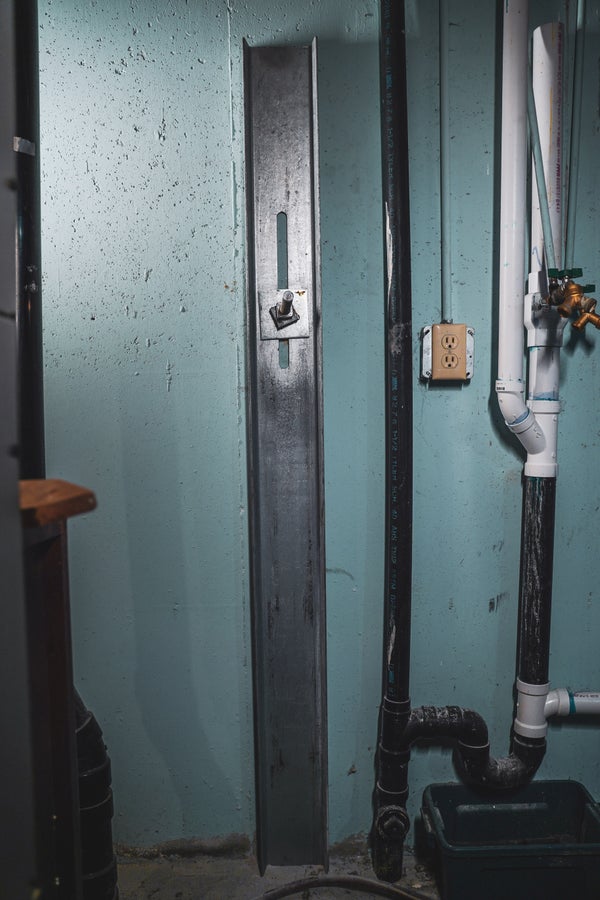 Ohio Basement Authority's channel anchor system benefits homeowners in several ways:
Channel anchors stop and prevent wall movement
Potentially realign walls
Restore structural strength without replacing the foundation
Protect against soil pressure and moisture damage
Minimize disturbance during installation
Channel anchors are treated with corrosion-resistant epoxy
Install easily around utilities without major demolition
By stopping foundation damage early, channel anchors can save homeowners money on expensive repairs and help maintain their homes' value. Our professionals will handle the entire process, from inspection to installation, customized to meet your needs.
How to Install Channel Anchors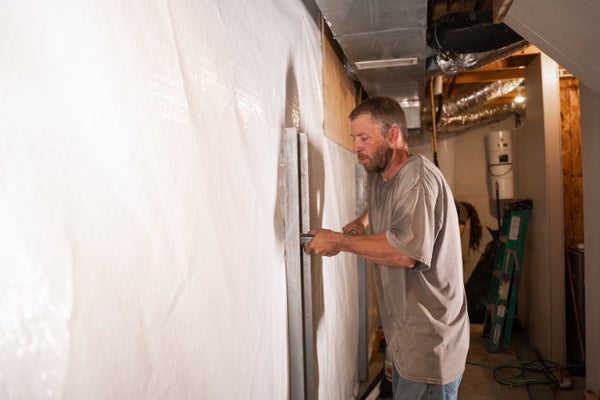 Our certified technicians follow these steps to install your channel anchor system:
1. Initial inspection to map out anchor locations 
A foundation repair specialist inspects your basement walls for signs of bowing or tilting, ensuring the ideal site for channel anchor installation. This customized anchor mapping ensures that the system stabilizes your foundation walls effectively.
2. Bore holes for earth anchors around the foundation perimeter 
Our installation team drills holes along the foundation's perimeter using powerful earth auger drills. These areas extend down to stable soil beneath the problematic upper layers.
3. Drill small holes through basement walls to insert anchor rods 
Small holes, 1-2 inches wide, are drilled directly through your foundation walls to align with the earth anchor holes outside. Steel anchor rods are then inserted through these holes and driven down into the anchor holes underground.
4. Join rods to earth anchors and embed anchors into stable soil 
The steel anchor rods are permanently joined to the earth anchors underground using strong nuts and washers. This creates an integrated anchor system secured in hard, stable soil for maximum support. The earth around each anchor is carefully replaced and compacted.
5. Mount channel brackets to interior walls over anchor rods 
Steel channel brackets are mounted to the interior surface of your basement walls. The channel anchors fit over the steel rods protruding through the small wall holes.
6. Secure floor brackets to concrete slab for stability 
Steel brackets secure the channel anchors to your basement's concrete floor. These brackets are bolted to the concrete with lag bolts, ensuring optimal strength. This prevents the channel anchors from shifting and provides robust structural support.
7. Potentially straighten walls by tightening anchor rods over time 
Once installed, the steel rods running through the channel anchors can be incrementally tightened to straighten and restore your foundation walls to their original position. This realignment is performed slowly through periodic adjustments.
With decades of experience serving thousands of homeowners every year, Ohio Basement Authority ensures that your channel anchor system safely and effectively stabilizes your home.
Why Channel Anchors from OBA Are the Best Choice 
Choose Ohio Basement Authority to receive:
A free inspection, accurate quote, and comprehensive repair plan.
Our proprietary channel anchors that are designed and manufactured for superior performance. Proprietary channel anchors designed and manufactured for superior performance, installed by certified experts.
The best value for your money.
Transferable warranties that lead the industry.
Fast, dedicated service from local experts who are dedicated to customer satisfaction.
Contact OBA for Channel Anchors Today!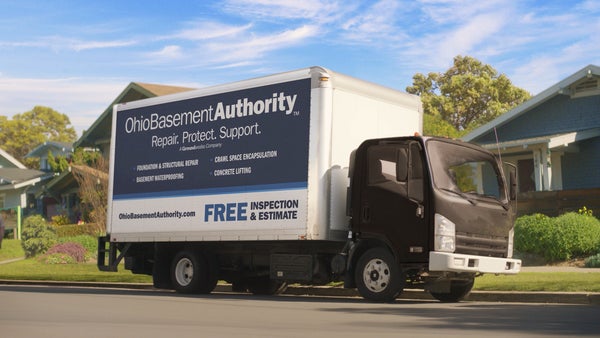 Don't wait for foundation problems to get worse. Contact Ohio Basement Authority today to schedule your free inspection! Our channel anchor systems provide a proven solution to permanently stabilize your home's foundation.
Channel anchors FAQs
Channel anchor installation typically takes one day or less to complete. Our team uses minimal excavation and creates small wall penetrations for quick installation. 
Our experts use anchor rods that are gradually tightened. In some cases, the process slowly realigns walls. We recommend scheduling annual maintenance for optimal results to ensure the straightening process is completed safely. 
Depending on the situation, major remodeling may not be necessary after we install channel anchors in your home's basement. The anchors can be discretely integrated into your existing basement finishing, or post-installation remodeling can be minimized and accomplished with ease. Our team will work with you to determine the best course of action for your specific situation. 
Publish Date:
Last Modified Date: