SettleStop™ IntelliJack™ Crawl Space Support Jacks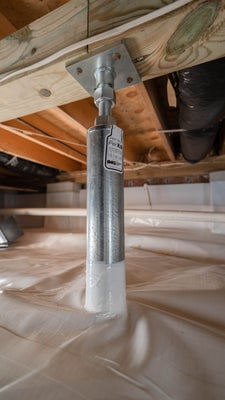 Facing the dilemma of sloping, sagging, bouncy, or uneven floors is a common plight among homeowners, often due to insufficient support in the crawl space. However, this impacts your home's structural soundness and leads to numerous safety hazards.
At Ohio Basement Authority, we empathize with these challenges as fellow homeowners and excel in correcting floor deficiencies by employing our crawl space repair and reinforcement systems. Our exclusive SettleStop™ IntelliJack™ Crawl Space Jacks offer augmented support to your floor joists, fortifying your floor framework and, by extension, your entire home.
By reading this page, you'll learn how this cutting-edge solution can revitalize your home and why Ohio Basement Authority is the go-to expert for its implementation.
Understanding the IntelliJack™ Crawl Space Jack
IntelliJack™ Crawl Space Jacks are advanced support mechanisms crafted to combat structural concerns that manifest as sagging, bouncy, and uneven floors.
These robust steel supports are strategically positioned under the floor joists and firmly connected to the beams above, bestowing unmatched stability and fortitude to compromised floor structures.
The IntelliJack™ system, with a load capacity of over 24,000 lbs. per jack, reinforces your floors, eliminating unevenness and instability. These systems are rigorously tested and certified, meeting the highest safety standards in the industry.
Ohio Basement Authority provides an adjustable solution with our crawl space jacks, enabling potential floor lifting and lasting stability, which is vital for maintaining the structural integrity of your home over time.
Signs Your Floor Needs Crawl Space Jacks
There are several telltale signs that your home could benefit from crawl space supports:
Noticeable sagging floors
Bouncy or unsteady floors
Uneven floors
Floor creaks
Doors and windows that stick or are challenging to operate
Drywall cracks in walls and ceilings
Gaps between the floor and the walls
Visible sagging from the exterior of the house
Elevated indoor humidity levels
Persistent musty odors from the crawl space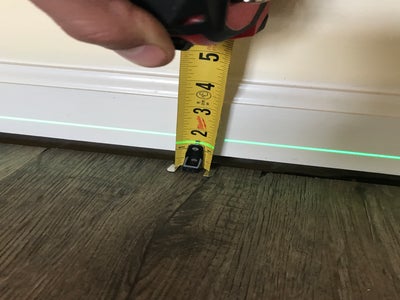 These signs point to compromised structural integrity, requiring swift action to prevent further degradation and secure the safety and comfort of your living space.
Is Crawl Space Repair Necessary?
Yes, addressing crawl space issues is important for your home and family's safety and well-being.
Overlooking signs of floor sagging and bounciness can lead to severe and costly structural damage and potential safety risks as time progresses.
Ohio Basement Authority offers the specialized IntelliJack™ Crawl Space Jack support system that addresses these problems at their core, precluding further damage and safeguarding the longevity of your home's structure.
Choosing Ohio Basement Authority for comprehensive crawl space repair means addressing the immediate concerns and contributing to your home's overall stability and safety.
Advantages of Using Crawl Space Jacks
Opting for crawl space repair with our jacks brings multiple benefits:
Superior Structural Support: IntelliJack™ Crawl Space Jacks deliver unparalleled structural reinforcement to sagging joists, ensuring your home's foundation is secure.
Decreased Floor Vibration: Our jacks diminish bothersome floor noises and movement by shoring up joists.
Possibility for Floor Correction: These crawl space jacks are designed to stabilize and potentially lift your floors.
Prevention of Further Deterioration: Firming up weak joists halts progressive damage, such as widening floor gaps, sticking doors, and additional drywall cracking.
Durability: Constructed with steel, the IntelliJack™ system promises a lasting and robust solution to your structural challenges.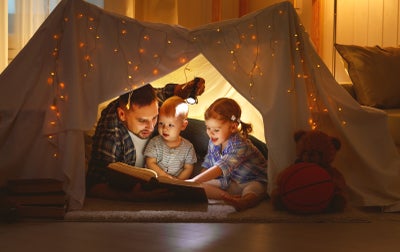 Leveraging Ohio Basement Authority's proprietary solutions and professional service is key to getting the most from our crawl space jacks. Our products are engineered with your home's safety and durability in mind, ensuring you receive an unrivaled, high-quality solution.
Ohio Basement Authority's Crawl Space Jack Installation Process
Our specialists adhere to the following steps to install IntelliJack™ Crawl Space Jacks:
Conduct a thorough crawl space inspection to pinpoint the ideal jack placement.
Excavate a hole in the crawl space dirt floor.
Place the footing base into the hole, securing it with engineered fill material.
Trim the steel tubes to accommodate the height of the crawl space.
Assemble the steel tube with the jack components.
Fasten the assembled unit to the footing and the support beam or floor joist.
Adjust the jack for stabilization and possible floor elevation correction.
Install the needed crawl space encapsulation solutions for moisture management.
Schedule annual maintenance checks to ensure the longevity of the jacks and other solutions.
Working with Ohio Basement Authority means choosing precision and professionalism in installation, ensuring your home's crawl space is bolstered by industry leaders.
Why Our IntelliJack™ Crawl Space Jacks Are the Ideal Solution for Your Home
The IntelliJack™ Crawl Space Jacks we offer at Ohio Basement Authority stand out for numerous reasons:
Exceptional Load Bearing: Each jack can support a substantial amount of weight—more than 24,000 pounds—providing robust stability.
Customizable: Our adjustable design allows for personalized alignment and ongoing support.
Durable: Made from steel, these jacks are built to last and resist corrosion.
Verified Quality: Fully tested and certified to meet rigorous industry standards.
Comprehensive Home Support: Integrated with our other proprietary solutions, these jacks ensure complete floor stabilization, with annual services maintaining this condition.
Secure Your Home with Ohio Basement Authority's Crawl Space Repair Services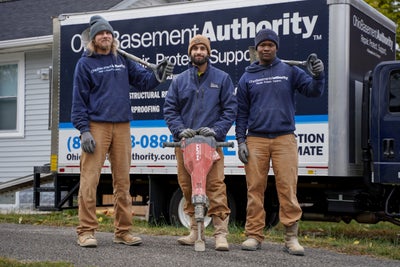 Don't dismiss sagging floors as merely a cosmetic flaw; they are a warning sign of deeper structural issues that demand immediate attention. Partner with Ohio Basement Authority for the IntelliJack™ Crawl Space Jack system, ensuring your home's structural integrity is intact.
Contact us to schedule a free crawl space inspection and begin the journey to reinforce your home's foundation. Our team is ready to support you from the initial assessment to the final installation, providing peace of mind every step of the way.
FAQs
IntelliJack™ installation price is contingent on the extent of the crawl space's condition, size, and additional necessary repairs. Ohio Basement Authority is committed to offering affordable and effective solutions, free inspections, no-obligation estimates, transparent pricing, and various financing options. 
The IntelliJack™ installation timeframe varies based on the damage severity and crawl space dimensions. Installations typically require a day or two in most cases. Ohio Basement Authority ensures swift, minimally disruptive service, with exact timelines provided during a free crawl space inspection. 
Yes, our crawl space jacks can be adjusted for height even after being installed. Ohio Basement Authority provides annual maintenance programs, wherein we return to inspect and modify the jacks as necessary. Contact us to learn more. 
Publish Date:
Last Modified Date: